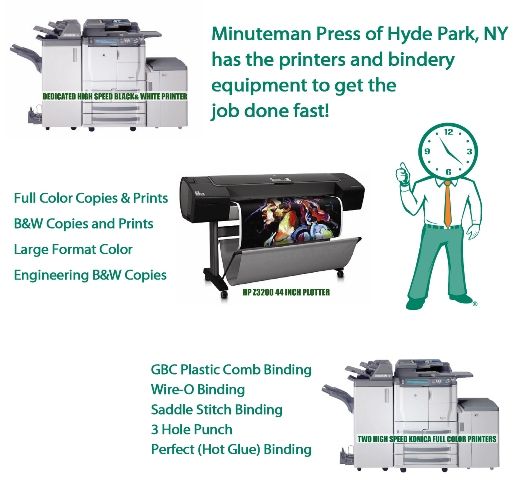 Minuteman Press of Hyde Park
Technology is always advancing and keeping up with it takes a dedicated effort. We are continually investing in equipment and technologies that enable us to offer you the latest in products and services. For us, it's an investment in the future--yours and ours.
Check out our video of our new digital envelope printer by clicking on the Youtube video below.